Resources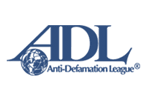 Anti-Defamation League – Provides advocacy, support and legal referral services to victims of anti-Semitic and other hate crimes.
http://www.adl.org
General Resources
There are many agencies and organizations throughout the state that can offer assistance to victims of hate crimes. Some of them are listed below. They can provide further referrals depending on the victim's needs.
District Attorney Offices
Crimes are prosecuted in the county where they occurred. Each District Attorney has a Victim/Witness Assistance (VWA) program.
Barnstable , Dukes and Nantucket Counties
Main : (508) 362-8113 
VWA: (508) 362-8103
Plymouth County
Main : (508) 584-8120 
VWA: same
Massachusetts Office of the Attorney General
Civil Rights Division - Can go to court to obtain a civil rights injunction for a victim. Also works with local police on hate crime investigations. Provides training to schools and law enforcement. 
(617) 727-2200
http://www.ago.state.ma.us
Victim Compensation and Assistance Program – Handles victim compensation claims. 
(617) 727-2200
http://www.ago.state.ma.us
Community Relations Service of the U.S. Dept. of Justice – Provides assistance to organizations and communities experiencing serious racial/ethnic conflicts and violence by way of mediation and conciliation. 
(617) 424-5715
http://www.usdoj.gov/crs
Governor's Task Force on Hate Crimes – Provides information on statewide hate crimes and identifies agencies, resources, and support mechanisms. 
http://www.mass.gov/StopHate
Massachusetts Commission Against Discrimination – MCAD is responsible for enforcing the Commonwealth's anti-discrimination laws in order to protect, preserve, and enhance the civil rights of its citizens.
(617) 994-6000
http://www.mass.gov/mcad/index.html
Massachusetts Office for Victim Assistance – General assistance to crime victims through advocacy, referrals and support services. 
(617) 727-5200
Bullying Prevention Guide -Click HERE to Download

Community Groups and Support Services
American-Arab Anti-Discrimination Committee - Provides advocacy, support and referral services to Arab victims. 
(617) 262-8902
http://www.adcma.org
Anti-Defamation League – Provides advocacy, support and legal referral services to victims of anti-Semitic and other hate crimes.
(617) 406-6300
http://www.adl.org
Asian American Resource Workshop - Provides advocacy, support and referral services to Asian American victims. 
(617) 426-5313
http://www.aarw.org
Fenway Community Health Center's Violence Recovery Program – Provides counseling, support services and referrals to gay, lesbian, bisexual and transgendered victims.
(617) 267-0900 or (800) 242-0900
http://www.fenwayhealth.org
Islamic Society of Boston – Provides support and referral services to Muslim victims. 
(617) 876-3546
http://www.isboston.org
Sikh American Legal Defense and Education Fund (SALDEF) – Provides legal assistance, translation and referral services to Sikh victims. 
(877) 917-4547
http://www.saldef.org/
La Alianza Hispana - Provides support and referral services to Latino victims of violence. 
(617) 427-7175
http://www2.wgbh.org/MBCWEIS/LTC/LAH/Welcome.html
NAACP - Provides counseling and referral services to African American victims and other victims of color. Boston (617) 427- 9494; Brockton (508) 584-3977; Cambridge (617) 661-9223; Lynn (781) 596-2227; Martha's Vineyard (508) 696-5785; Merrimack Valley (978) 975-5177; Mystic Valley, Springfield and NE Area Conference (RI NH, ME, VT, MA) (617) 323-8885; New Bedford (508) 991-4416; South Middlesex (508) 879-7612; Worcester (508) 757-2222 
http://www.naacp.org
Legal Services
Gay & Lesbian Advocates & Defenders - Provides free legal information, referrals and representation to gay, lesbian, bisexual, transgendered and persons with HIV/AIDS. 
(800) 455-GLAD (4523) or (617) 426-1350
http://www.glad.org
Lawyers' Committee for Civil Rights – Provides free legal services and information to victims of hate crimes motivated by race or national origin. 
(617) 482-1145
http://www.lawyerscom.org
This information was gathered from "HATE CRIMES IN MASSACHUSETTS , A guide for victims and communities" June 2005 
Office of Attorney General
One Ashburton Place, Boston , MA 02108
Tel: (617) 727-2200, TTY: (617) 727-4765
http://www.ago.state.ma.us